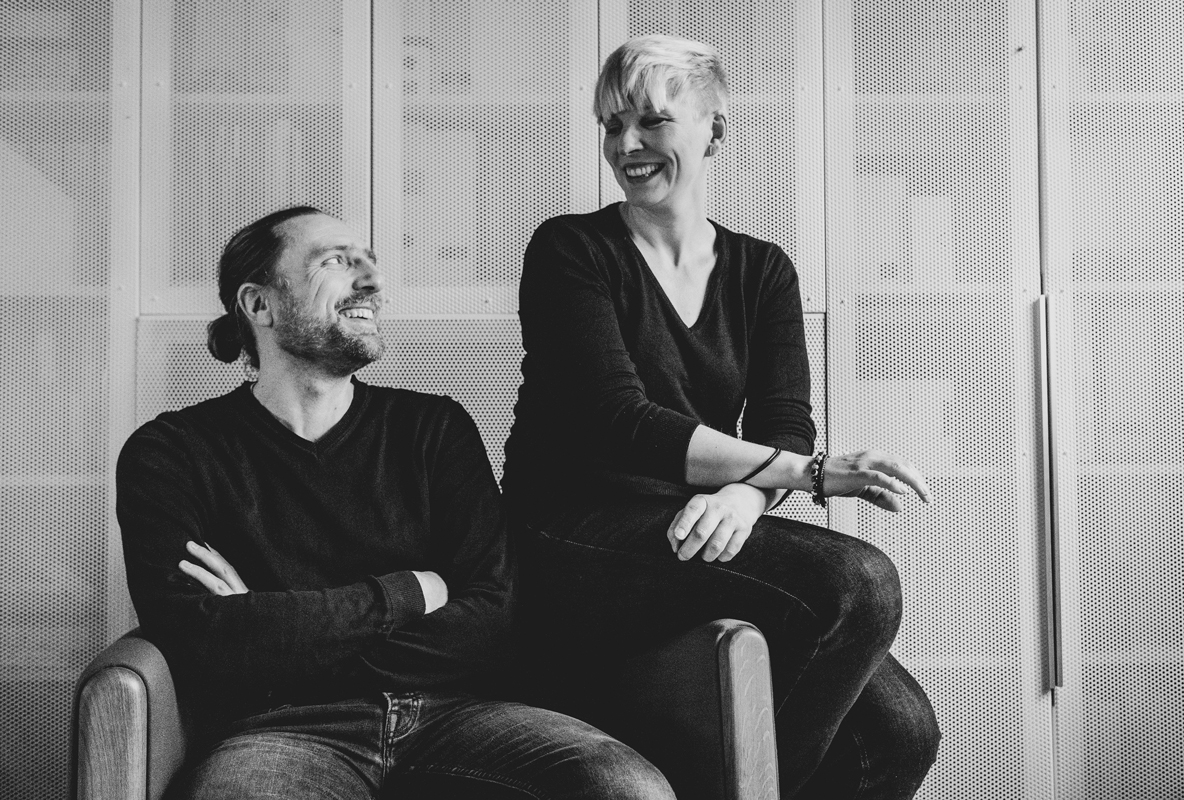 « En associant leurs compétences, Didier VERSAVEL et Julie BUSSON font sauter les règles du calcul. À deux ils totalisent en réalité les mille et une facettes du design pour mener leurs projets avec toujours plus de pertinence et d'originalité.
Designer et graphiste pour lui, scénographe et architecte d'intérieur pour elle, ils créent ensemble des projets astucieux, expressifs et maîtrisés de bout en bout.
Entre design mobilier, exposition évènementielle, architecture d'intérieur, identité graphique et direction artistique, ils bouclent la boucle en créant des passerrelles qui leur permettent de réaliser des projets aussi cohérents que généreux.
Si le design de Didier est voluptueux et narratif, Julie, elle, joue avec la matière, les surfaces et les volumes impactants. Combinés, les univers qu'ils dessinent sont fluides et racés.
Aujourd'hui bon nombre d'entreprises telles que ADAGIO, AccorHôtels, les marques du Groupe Finadorm, Pierre et Vacances, Roche Bobois, Labarère, Ubisoft, Desio, Auditoire, ou encore des Compagnons du Devoirs, font appel au STUDIO de design(s) DIDIER VERSAVEL. »
« In pooling together their skills, Didier Versavel and Julie Busson have blasted away the rules of calculation. The pair combine the thousand and one facets of design to steer through their projects with tremendous relevance and originality.
He is a designer and graphic artist while she is a scenographer and interior designer. Together they create smart, expressive projects, controlled from end to end.
Between furniture design, eventful exhibition, interior architecture, graphic identity and artistic direction, they bring things full circle to produce consistent and generous projects.
Didier's designs are voluptuous and narrative while Julie plays with materials, surfaces and high-impact volumes. Combined, their worlds are fluid and distinguished.
The Didier Versavel studio's clients include ADAGIO, AccorHôtels, Finadorm group brands, Pierre et Vacances, Roche Bobois, Labarère, Ubisoft, Desio, Auditoire and even Compagnons du Devoir ».